After five days of complete no productivity, here I am. AGAIN. Not doing anything great. I mean I went for a walk. Which is not only great, it's huge. But if asked otherwise…
It's been a usual morning.
I got up. Went for a walk. Took shower. Had breakfast. Plugged in the earphones. Opened my laptop to look for the list of work I had in mind to do. Ended up writing this post.
You must think, why I am making this post all about myself. (Woah! Great timing Charlie Puth. *you just want attention is playing*)
I will tell you why. As I opened my blog to check my followers and blog hits first and then read some of you guys' posts to get inspired from, I saw the orange dot on the top right corner. And guys, I had to check what it was because it's orange often. So, I did. And it said,
"ACHIEVEMENT.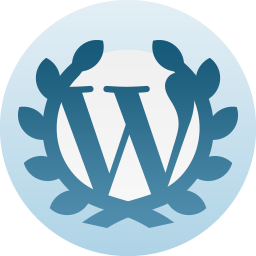 Happy Anniversary with WordPress.com! You registered on WordPress.com one year ago. Thanks for flying with us. Keep up the good blogging." 
My day just got better. Did you read it? An achievement. I never looked at it this way. But it feels good to see that I survived a year here. Survived because, I started a blog in 2015 as well. That was when I posted something, gave up on it the first day when the views were zero. I didn't know how this worked and was impatient and lacked self confidence. I read and edited it like six times? I also remember checking that post again and again to see if anyone had read it. NO. Still zero. I thought who would read anything like what I wrote and just deleted it. I guess most of you must feel this relatable. And those who cannot relate. JUDGE ME. xD No, don't.
Then I learnt that views don't matter that much. You don't have to necessarily promote it either. That's what I did. I told people when I got a positive response here by you guys. Okay, views and followers still mattered to me. And while I'm on it, let me brag. It's been a year and I now have 5,511 views and 404 followers. Not bad ya. Who doesn't like to be accepted? But I tried and learnt how it works and I'm still learning. It feels great to write all this down.
Anyways. Thank you all. 🙂